2022 Buick Envision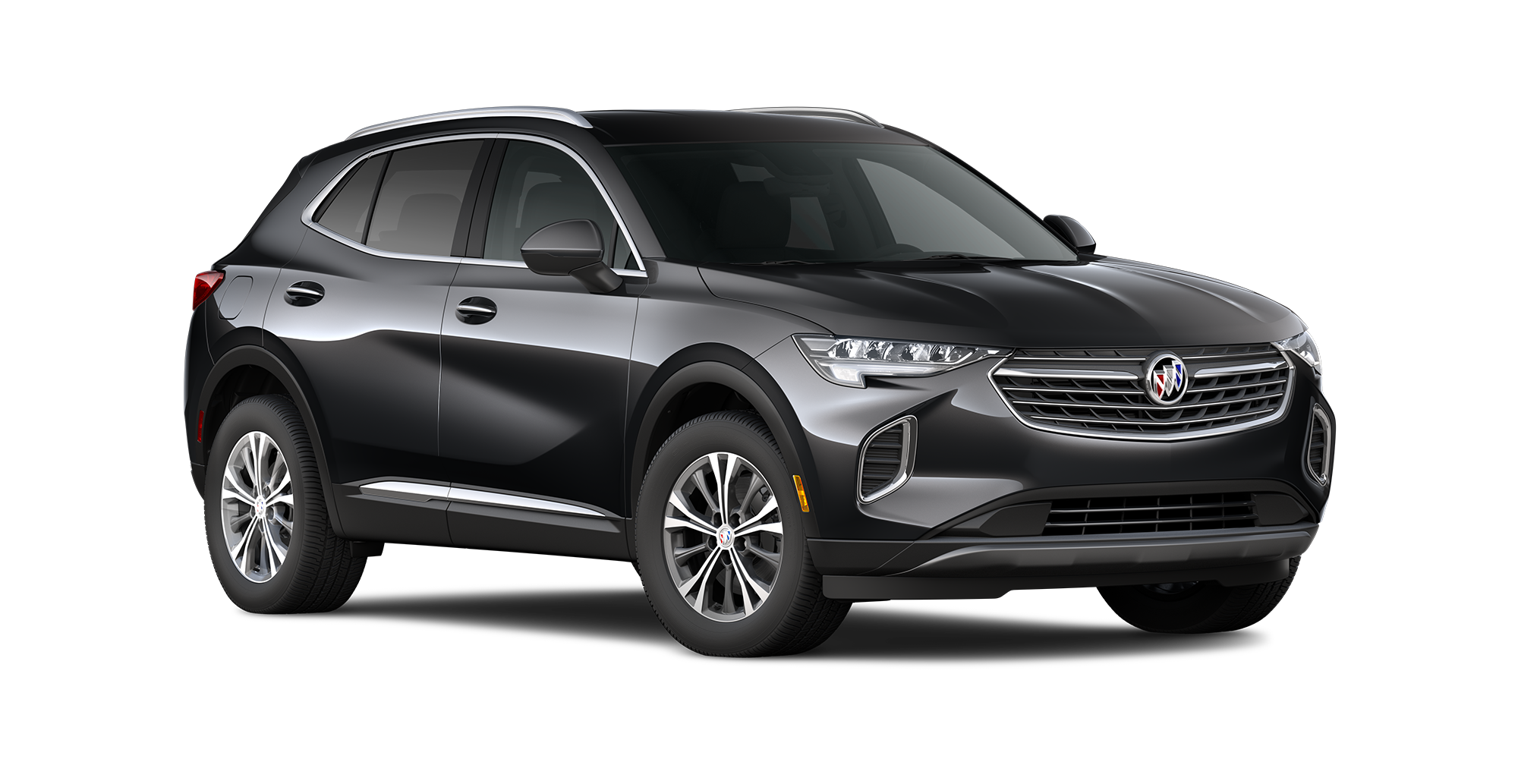 2022 Lincoln Corsair
2022 Buick Envision vs. 2022 Lincoln Corsair Comparison in Roanoke, VA
Do you need an in-depth breakdown of the 2022 Envision vs the 2022 Corsair? These compact SUVs are packed with amenities and convenience features. Both vehicles offer driver premier brand qualities at a more mainstream price. The Lincoln Corsairs has a starting price of around $5,000 less than other premium-branded compact SUVs. The Buick Envision is about $10,000 less than other premium-branded vehicles in the segment and has comparable features. So, which one will give you more comfort, quality, and values? Read on to find out.
2022 Envision vs 2022 Corsair: Interior Space and Comfort
The 2022 Envision has a driver-centric cockpit that's packed with modern technology and convenience features. The entire cabin is a step above the mainstream driving experience with heated and ventilated front seats and available massaging features. There is even QuietTunning™ technology to block out road noise and give passengers a quiet ride.
The Envision and the Buick both seat five occupants but some critics note that the Corsair has a more cramped backseat that doesn't allow much legroom for adults. This may be due to the fact that the backs of the Corsair's front seats are hard which reduces knee comfort for taller passengers.
2022 Buick Envision Interior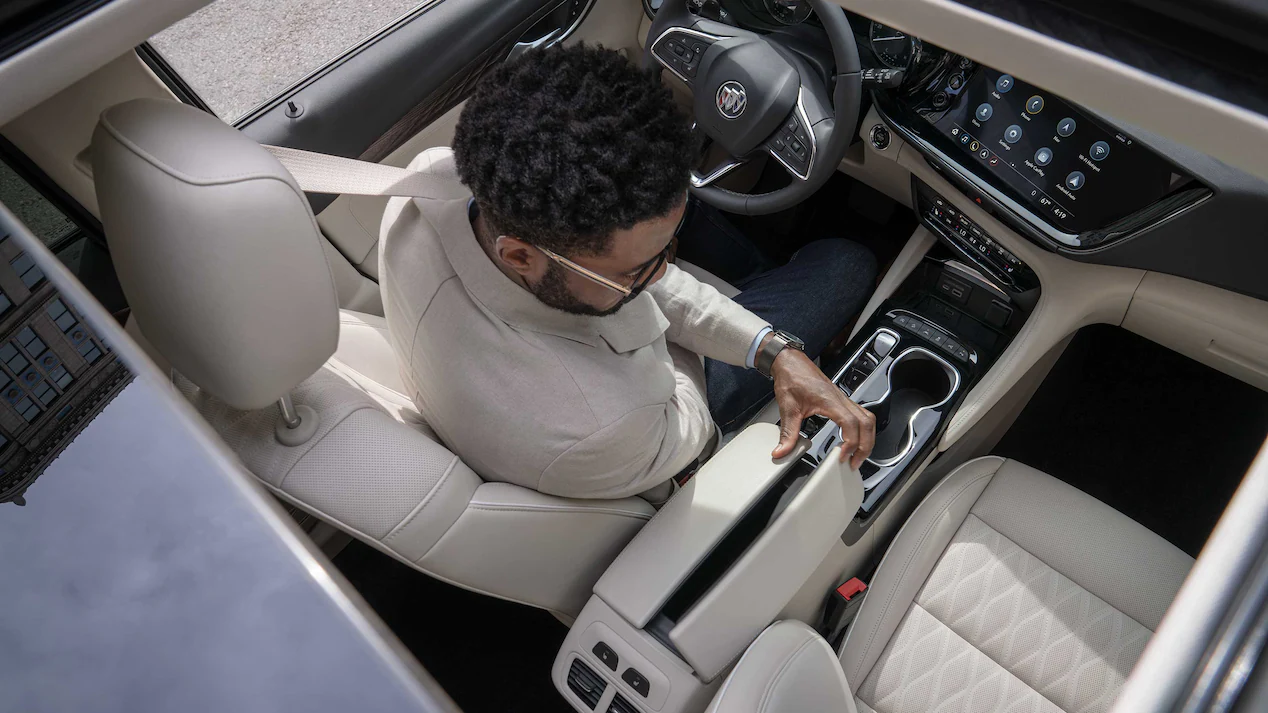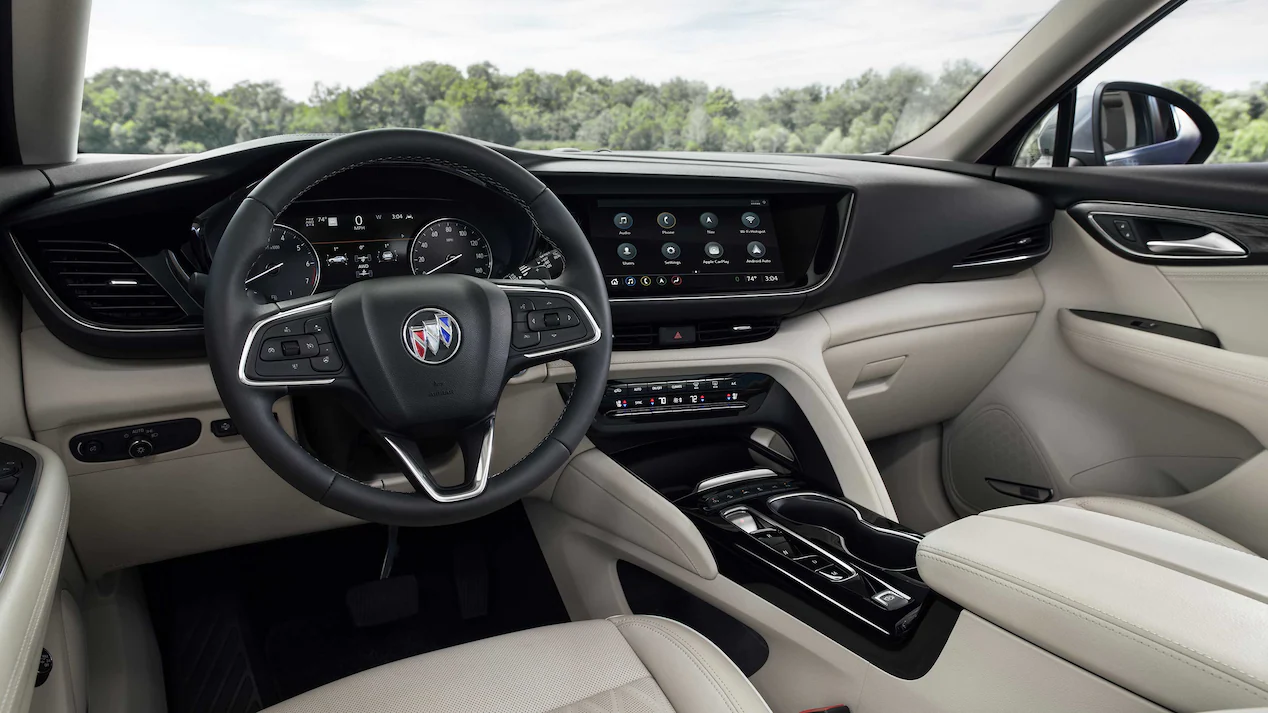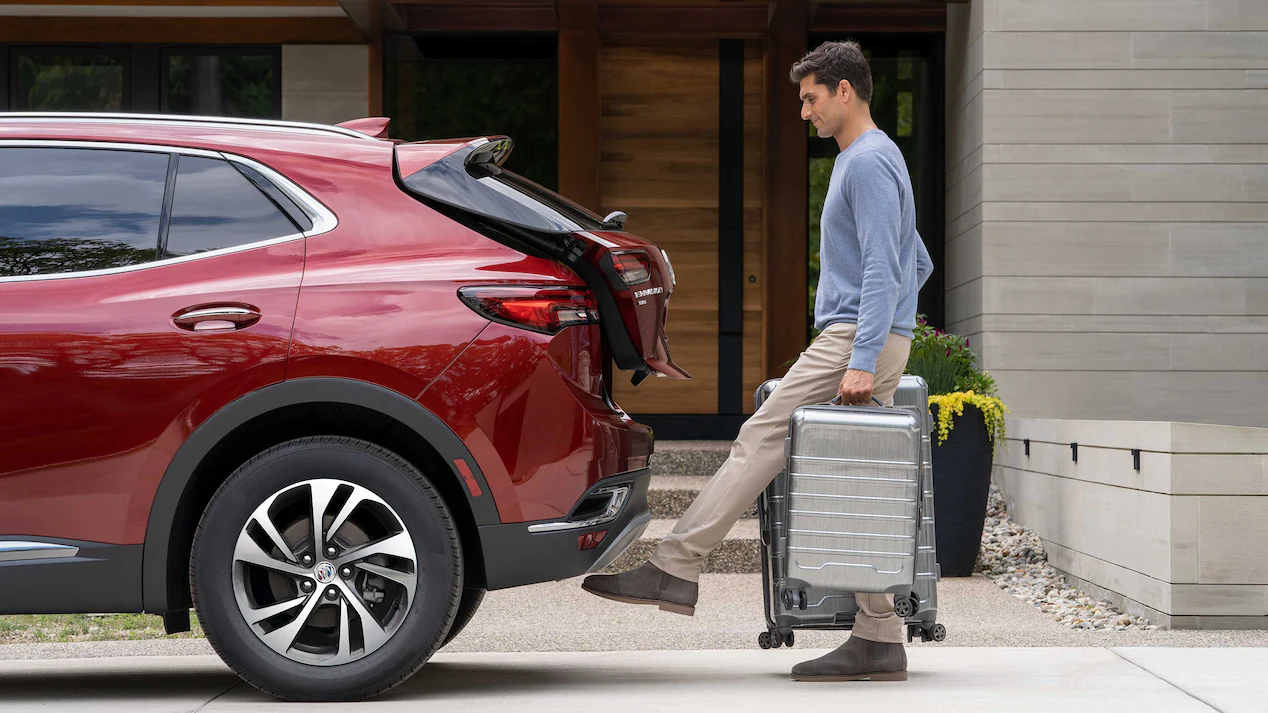 2022 Lincoln Corsair Interior
2022 Envision vs 2022 Corsair: Infotainment and Technology
Both the 2022 Envision and the 2022 Corsair have standard 8-inch touchscreen infotainment systems. But the Buick Envision also has a 10.2-inch touchscreen available. Both vehicles have standard Apple CarPlay®, Android Auto, and a Wi-Fi hotspot. In addition to their shared features, the Envision has a satellite radio and two more USB ports throughout the cabin than the Corsair. The additional USB ports allow rear-seat passengers to keep their devices charged.
2022 Envision vs 2022 Corsair: Performance Review
Under the hood, the 2022 Corsair has the option of a 2.0-liter four-cylinder engine or a 2.3-liter turbo-four. For those who purchase the higher-priced Grand Touring trim a hybrid powertrain is also available.
The Buick Envision has a powertrain that is capable and composed. The engine is a 2.0-liter turbocharged four-cylinder engine paired with a smooth nine-speed automatic transmission.
Front-wheel drive is standard but all-wheel drive is available for both models.
Find the 2022 Buick Envision in Roanoke, VA
With its premier features and quality riding experience, the 2022 Buick Envision is a value-packed option for those in the market for a compact SUV. If that's you, visit Berglund Chevrolet Buick Roanoke to schedule a test drive.