Chevrolet Silverado 1500 Offers in Roanoke, VA
The Chevy Silverado Offers Rugged Toughness & Superior Value
Pop quiz: what's the first name you think of when it comes to full-size trucks? If you said Chevrolet, you're not alone. Since what seems like forever, Chevrolet has been setting the standard when it comes to light duty and heavy duty trucks. You no doubt remember iconic campaigns such as "Like a Rock." It's not just a slogan or advertising speak with Chevy trucks. They back it up with superior value, quality, durability and ruggedness.
That brings us to the Silverado. Where do we start? Let's just say that the Silverado delivers in every conceivable way for truck buyers in the Cave Spring, Christiansburg, and Salem, VA areas. It's got the power, payload, and towing capacity to perform all the tough jobs and make them look downright easy.
Durability and ruggedness are two things you definitely want in a full-size truck, but you might be wondering how the Chevy Silverado performs as an everyday transportation vehicle. After all, some consumers use full-size trucks only in this manner and might be more interested in the "creature comforts" rather than how many tons of payload the truck can haul up a hill.
The good news is that the Chevy Silverado is easily outfitted as an "urban warrior" and offers a near luxury cabin if you so desire. The huge selection of trim options and special edition models in the Silverado lineup make this possible. You can take your pick from a bare bones work truck to a super deluxe model that rivals most luxury sedans.
Interested in learning more about what the Silverado can do for you?
If so, just contact us online or head down to Berglund Chevrolet Buick. One of our product specialists can give you an in-depth tour of all the Silverado features on site at our Roanoke, VA Chevy dealership. They'll also let you know about our purchase and lease specials currently available on the Chevy Silverado.
It goes without saying that the Silverado is one of our most popular models a Berglund Chevrolet Buick. That means we always have a great selection to choose from in a wide variety of trims and color options. You can shop all our Silverado inventory online, or in person at our dealership located at 1824 Williamson Road Roanoke VA 24012.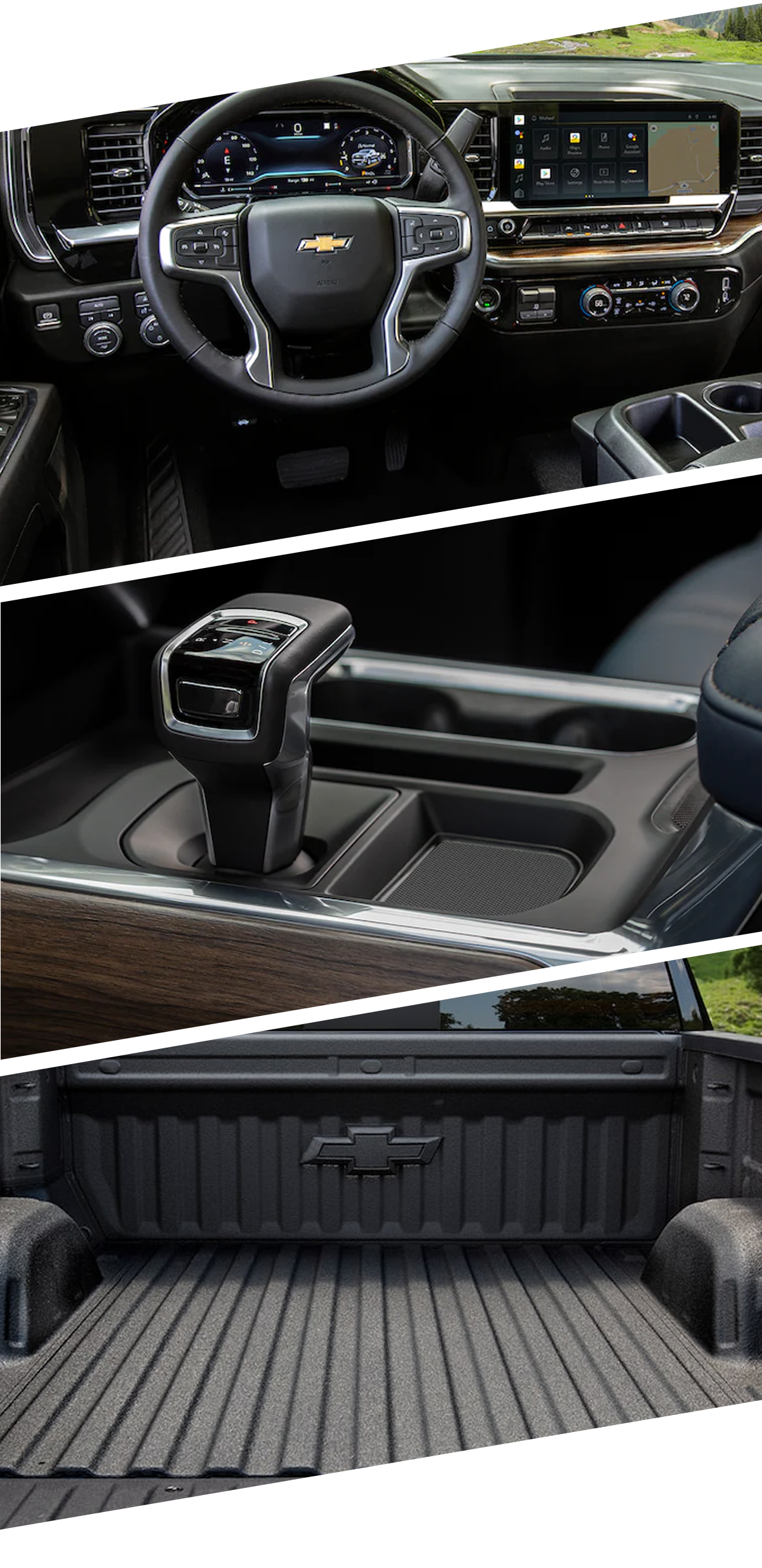 What's New With The 2022 Chevrolet Silverado 1500
Chevy trucks are among the most popular and dependable in the business. To make sure you continue to have a good experience behind the wheel, there are frequent updates to the Silverado 1500. The 2022 version has some changes that should enhance your riding experience. The interior has some upgrades, including a larger 13.4-inch touch screen. The materials in the cabin are also of higher quality, creating a nice atmosphere and a comfortable ride. You'll also like Super Cruise, a new hands-free driving technology; this is available with the 1500's top model. New technology features include Google voice assistance and access to maps and the App store.
A Timeline Of Important Dates In Silverado History
1918: Chevrolet begins manufacturing their first one-ton truck
1938: The factory releases the Chevy Half-Ton Truck
1967: Chevrolet C/K Series trucks debut in North America
1988: Fourth generation C/K1500 truck released to public
1999: Chevrolet Silverado 1500 released by the factory
2007: Second generation Silverado released into the market
2018: Chevy celebrates 100 years in the truck making business with the Centennial Edition Silverado
Reasons To Choose Berglund Chevrolet Buick For Your Silverado
Our Roanoke, VA Chevy dealership offers incredible prices on all our new and used Silverado models. Whether you're looking for a loaded up Silverado High Country or a more utilitarian Work Truck, you can count on Berglund Chevrolet Buick to have it in stock and on sale.
We invite you to visit our dealership for a Silverado test drive today. We're conveniently located at 1824 Williamson Road Roanoke VA 24012.